Services
Monetize
your
property
Enjoy
all
the
benefits
of
Alojamento
Local
with
our
professional
services.
info@saferent.pt

+351 910 142 200
Multichannel advertisement strategy
Saferent increases your property's visibility and profitability by advertising your property in multiple channels simultaneously: Airbnb and Booking. Our advertisement strategy also includes offline and exclusive channels such as "Book Apartments" by Saferent.
We create stand-out listings for your property on the best sales channels and optimize all settings in order to maximize your profitability.
Dynamic pricing
management
Saferent manages the pricing strategy on a daily basis in accordance to the main market trends and the maximization of the profitability of each property. We are fully committed to guarantee that we met the rates of occupancy and profitability expected by each owner.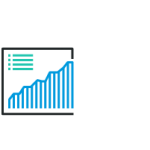 We constantly adjust the settings of the listings in order to maximize their potential. These settings include: description, amenities, cancelation and cleaning fees.
Reservations and
payments management
Saferent manages all the payments and reservations, from all the sales channels, and integrates them on our online platform, which guarantees each host's access to real-time information.
We have a process of constant property monitoring after each check-out, in order to coordinate and oversee all of the required maintenance and repairs. From the replacement of supplies such as lamps to maintenance interventions. Saferent takes care of everything!
We ensure that each guest has the best experience with our accommodation by managing the check-ins and check-outs with thoughtful advanced planning. Our guests are welcomed with tailored recommendations about the city and total availability to help them during their stay.
We are available 24/7 to assist our guests. Our team with experience in the 5-star hospitality segment is constantly recognized in the reviews for its impeccable hospitality service.
For each reservation we guarantee the cleaning and preparation of the apartment for the guests with fresh towels and bedsheets – 100% made of cotton and fabricated in Portugal – and amenities supply and replenishment such as: water, coffee, etc.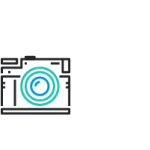 At Saferent we work with a team of professional photographers, specialized in short stay rental. Saferent schedules with you a photo shoot of your property and monitors the entire process to guarantee that we capture and expose its best profile.
Saferent has developed a hospitality service that guarantees the best possible experience to each guest. Each property is equipped with local guides, stock such as lamps, batteries, etc.
We work with professional teams specialized in interior design for short stay rental. We create unique homes designed to delight your guests.
Saferent will help you apply for the short stay rental license for your property.
Do

you

already

know

our




platform?

find

the

best

places

in

the

best

cities

in the country!